Ma Louloute, a 100% innovative and fun Kit for girls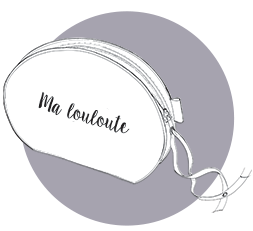 More than a brand, Ma Louloute offers a whole new concept.
The Ma Louloute kit by EDITA provides support, information and empowerment to all young girls when their first period arrives.
It was designed, developed and manufactured in close collaboration with gynaecologists and healthcare professionals.
One of the main objectives of Ma Louloute is to address existing gaps in "menstrual" education for young girls. 
Ma Louloute was created by a mum, for her daughter. Like many parents, her daughter asked her what to do if her first period happened at school. Realising that there was no simple, fun and practical device to help with her daughter's first period, nor any pocket kit that would fit in a school bag, the idea started to take shape for a kit to help all young girls go through this stage with confidence.
A mum who is aware that the first period is an important occasion, that it can be a source of anguish for a teenager and that it is sometimes difficult for parents to approach this subject with her…
With Ma Louloute, she wanted to develop a genuine pre-emptive, educational and fun environment, in which periods are viewed from a new perspective with humour, understanding and simplicity.