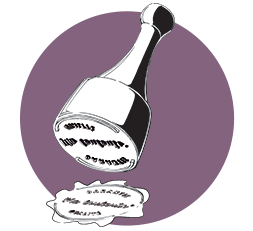 The expertise and bet of a mother
Who is better than a mother to know a teenager's state of mind when approaching her first rules? My Louloute was created by a mother of a family, eager to offer her daughter a maximum of serenity to cross this important stage of her life as a woman.
Playful and practical content
To adapt to all the expectations of teenage girls, we have created several kits with different designs ...but also super convenient charging. In each kit, a sublime kit, a guide that explains everything, products that meet immediate needs, and of course a little surprise!
In each recharge: weekend, 1 time your cycle and 2X your cycle ...fine the disorder in the bathroom or in the toilet...You will find all the products indispensable for your rules and the rhythm of your cycles!
Originality and quality
Our goal: that every girl appreciates her first set of rules, and remembers for a long time! For this to happen, we take care to choose original products, unique designs, ever-renewed creativity and irreproachable quality. We pay particular attention to the choice of materials, illustrations and gifts (everytime different).
Advice validated by experts
Because we want to offer the loulouts totally reliable and high-quality advice, our guides and contents of our kits are all controlled and validated by the medical body and various experts.
A 100% French brand
My Louloute is a fully French concept. All of our kits are designed in France: guide design, product selection, design..