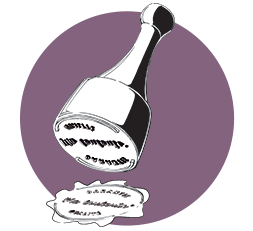 The expertise and challenge of being a mother
Who better than a mum to understand a teenager's state of mind as their first period approaches? Ma Louloute has been created by a real mum, anxious to offer her daughter the utmost calmness and peace-of-mind when passing through this important stage of her life as a woman.
Fun and practical content
To meet all the expectations of teenage girls, we have created several kits with different designs... but also very practical refills. Each kit includes a gorgeous case, a small explanatory guide, products to satisfy their immediate needs and, of course, a little surprise!
With the refills selection (weekend, 1X period or 2X periods), there is no more messing around in the bathroom or toilet... You will find all the products you need for your period and at the rhythm of your cycles!
Originality and quality
Our goal: that every girl likes her first period kit, and will remember it for a long time! For that to be so, we take care to choose original products, with unique designs, constantly renewed creativity and of irrefutable quality. We pay particular attention to the choice of the materials, illustrations and gifts (different each time).
Advice validated by experts
Because we want to offer louloutes completely reliable and high-quality advice, our guides and the content of our kits are all checked and validated by medical professionals and various experts.
A 100% French brand
Ma Louloute is an entirely French concept. All of our Kits are designed in France: the production of the guide, selection of products, creation of the design…