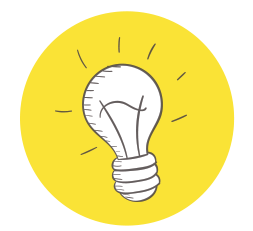 Our objectives
At Edita Design, we work every day to offer an ever more developed and improved offer that meets the needs of all; moms, dads and children.
To meet our commitments, we strive to master all the important steps of creating our products: analyzing your needs, in-depth research of quality and responsible components, but also and above all being at your disposal.
Our investments aim to develop and offer new products in terms of use and response to your needs. They aim to develop a range of innovative projects in the areas of health, e-health and digital.
The challenge of our research extends beyond the innovation of use and/or technology products and is part of a broad and open concept that extends to social innovation. At Edita Design we have the desire to make accessible our innovative products designed exclusively for the well-being of the individual.
Our first goal: to help all the Louloutes of the world to tackle their women's life serenely
In France, 3,137 girls a day have their rules for the first time. This figure gives the measure of the issue in question: to accompany, advise, support young girls so that this important stage of their lives is well lived and can be crossed without congestion.
Although important, this stage is still poorly lived by many of them. A study (OnePoll and Diva International Inc.2018) reveals that 40% of women were scared when their first rules arrived.
In the family sphere, rules are sometimes a taboo topic for many girls and their parents, who ignore how to approach the subject before their first rules. 48% of women have said that they have never dared to explicitly evoke the subject before their first rules!
This figure reflects a lack of information and guidance on the rules, in the family and at the institutional level.
As a result of this lack of preparation, many young girls feel destitute when their first rules arrive, especially when they occur outside the family home.
One of our main goals is to meet the existing lack of education for girls. In this we claim a public and community health project which will not be able to fulfil its mission if the kit remains a product intended for the consumption of a limited part of the population.
The support of private, public and associative actors would make the kit accessible to the greatest number and ensure its democratization.
It is urgent to develop a quality sexual and menstrual education that leaves no teenage girl delivered to herself.
Our different Kits allow all the loulouts to ideally understand the arrival of their rules. Every moment, somewhere in the world, adolescent girls are afraid and do not understand why they lose blood, because they have not been prepared for puberty-related changes. Nobody told them about the arrival of the rules, premenstrual symptoms..
Our educational kits provide them with the advice they have not received, and help them make the right choices for their health and during their women's journey
Our second goal: to help the loulous and the loulouts of the world tackle their sexuality
In a follow-up logic in the physiological path of the child, the LOOLS kits offer educational and preventive support to the teenager towards the first sexual intercourse. The goal is to allow everyone to understand at best this second key step.
In France, the median age of the first sexual intercourse, i.e. the age at which half of adolescents have already had a sexual relationship, is 17.4 years for boys and 17.6 years for girls.
This step is important in the lives of every teenager. Making love for the first time often raises an apprehension for many of them and the encounter between two people with different stories implies being prepared.
Yet, teens live their first steps in sexuality in a very different way, raising questions specific to each other in relation to his privacy as well as in love relations.
Moreover, sexuality is a topic of discussion often taboo in the family circle and parents do not know how to approach it with their teenagers. Beyond the vision of sex as a biological feature, the sexuality of individuals remains a central aspect of human beings throughout life.
Our third objective: educational kits for the whole family
In an objective of accompanying the strong physiological times of each person's life, namely the rules with Ma Louloute, the first sexual relationship with LOOLS, and finally the peri-menopause and menopause, Edita Design wants to democratize these themes.
From the first rules to menopause, our different kits accompany each at key stages of life. These kits are grouped within three learning stages:
Childhood: "My Kit First Rules"
Ad(o)ulte: "My Kit first sex"
The maturity: "My Kit Peri-menopause" and "My Kit Menopause"
Our kits take into account the environment of individuals and allow them to continue, throughout their adult lives, the process of acquiring knowledge, standards, values and provisions begun in childhood.