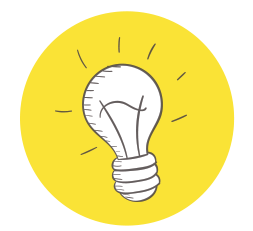 Our approach & concept
The transformation of an idea, a concept or an invention involves a whole range of activities, for its validation and adaptation through a long, complex and non-linear process.
All of our teams work on a daily basis to provide the best response to the needs of men, women and children. To keep to our commitments, we make an effort to master all the important stages of product creation: listening to the users, the customers, analysing their real needs and searching for the best component.
Our investments are twofold: develop and offer brand new products that are fun and educational, both for their use and their costs, and develop a set of innovative projects, especially in the areas of health, e-health and digital technology.
The scope of our research extends well beyond the innovation of user products and/or technology. It is part of a broad and open concept that extends to social innovation. The EDITA DESIGN company has the passion and the desire to make accessible all of its innovative products that are designed exclusively for the well-being of the individual.
Our first goal: To help all the louloutes of the world approach their new life as a woman :)
In France, each day 3,137 girls get their first period. This figure provides a measure of the issue in question: to accompany, advise and support young girls so that this important stage of their lives goes well and is experienced without problems.
Although it is an important stage of life for all girls, it is also often a frightening experience. A study (OnePoll and Diva International Inc. 2018) found that 40% of women were afraid when their first period arrived.
In the family circle, periods remain a taboo topic for many girls and their parents, who do not know how to address the topic before it happens. 48% of women say that they did not dare explicitly mention the subject before having their first period!
This figure reflects a lack of information and awareness about periods, both at an institutional level and within the family unit.
Due to this lack of preparation, many girls feel powerless when they get their period, especially when it happens away from home.
One of our main objectives is to address existing gaps in education for young girls. To accomplish this, we are calling for a public and community healthcare project. The kit will not be able to fulfil its mission if it remains a product intended only for use by a limited part of the population.
The support of private, public and associative actors would make the kit accessible to the largest number of people, and would ensure its acceptance.
There is an urgent need to develop quality sexual and menstrual education that leaves no teenager on her own.
Our various Kits allow all louloutes to anticipate the arrival of their period worry-free. Every moment, somewhere in the world, there are teenage girls who are afraid, not understanding why they are losing blood, because they haven't been prepared for the changes related to puberty. Nobody spoke to them about the arrival of their period, or premenstrual symptoms…
Our educational kits provide them the advice that they haven't received, and help them to make the right choices for their health and during their journey as a woman.
Our second objective: educational kits for the whole family :)
Ma Louloute, the cornerstone of a global project to support people through all the physiological highlights in their lives.
From the first period, through pregnancy, to menopause, our various kits that are under development will accompany women and men throughout all the key stages of their personal lives. They are grouped into four stages of learning experiences:
Childhood: "My first period kit"
Adolescence: "My First Sexual Intercourse Kit"
Maturity: "My Perimenopause Kit" and "My Menopause Kit"
All of these experiences, to be lived through at different ages, are elements to be explained and understood.
All of these kits will take into account the environment of an individual's life: couple, children, family. They will allow them to pursue, throughout their adult life, the process of acquiring knowledge, standards, values and tendencies that began in childhood.