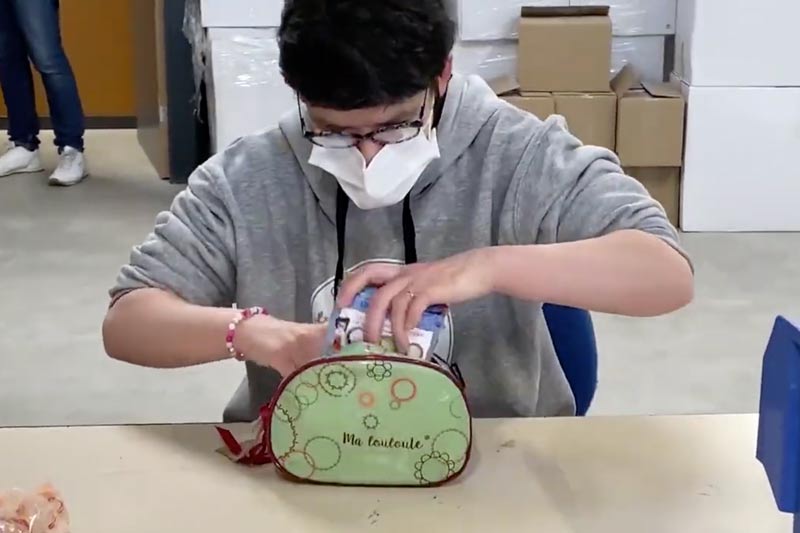 Immersion to the place where your kits are assembled!
Since 2017, the Kits Ma Louloute and Lools have been assembled in an ESAT, a structure that employs people with disabilities in Cesson Sévigné. The aim is to facilitate access to employment and give pleasure to work!
What is an ESAT? It is an institution and service of assistance through work. This structure provides benefits to businesses, communities and individuals.
Agent interview
Aurélie, Adeline & François shares in this video their return on their professional experience with Ma Louloute and LOOLS.
Feeling them? It is that it is "Super", "colored" and "that you must be meticulous". Indeed, this work requires a lot of concentration and patience from our Utopi agents to offer you a well-kept kit. We are delighted to note their involvement and enthusiasm in working for us.
More than a hundred agents work for us! Thank you to them!