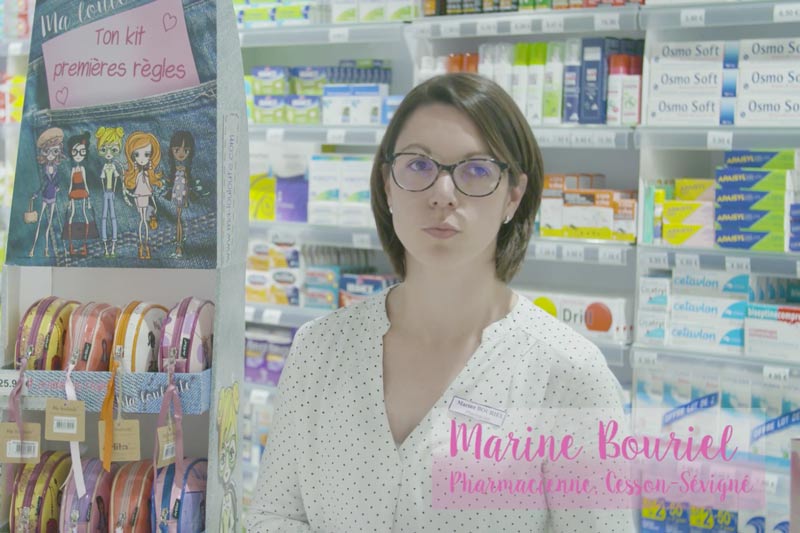 Marine Bouriel, Pharmacy at Cesson-Sévigné gives us his opinion
Her opinion is unanimous, she finds our complete kit and very well explained to discuss the subject with your child.
Why buy your informal kit?
Although most of our advice is already on our Ma Louloute website with the "Mother Corner" or in our " FAQ" area, some people need more targeted advice from their pharmacist. So we decided to sell our products so that you can benefit from valuable advice from our healthcare professionals!
Your products My Louloute in pharmacy and parapharmacie!
The Kit we would have liked to have when we had his first rules! A range of 100% BIO products. All in a kit to carry your protections. You will find all our products in your pharmacy and parapharmacie! Our Kits are VIDAL certified. They are intended to meet the needs of young girls for the arrival of their first rules. If not yet, do not hesitate to ask your pharmacist to order it for you!
It is enough for your pharmacist to be affiliated with the PCO or LA CERP! These are our two distribution networks from 14,000 pharmacies in metropolitan France.