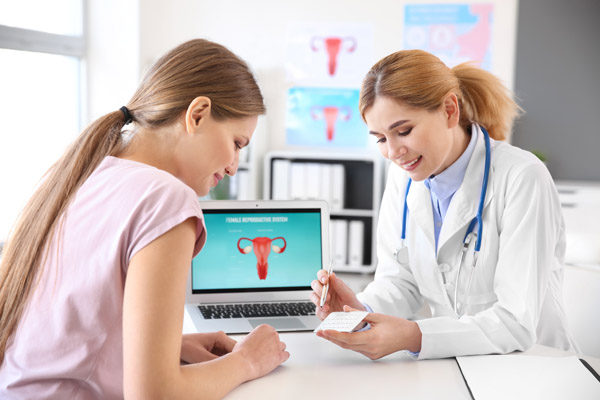 There is no specific age, but know that your first consultation is essential in the life of a girl. It is a starting point to build a bond of trust, so as to speak frankly about your intimate life and your body with a specialist.
You can consult him at the arrival of your first rules, as soon as you ask yourself questions about your body, sexuality or at the time of first sexual intercourse.

Many girls fear this first exam... Can you get naked in front of an unknown person, get hurt during the exam, be it all repeated to the parents... Alone or accompanied? But what really happens at this very first date?

No matter your age, you decide. Minor girls have the right not to inform their parents of a consultation or visit to the gynaecologist. In addition, the doctor must respect the professional secret: the consultation will remain confidential.

Unless your condition requires, the gynecologist will not conduct an internal vaginal examination at the first appointment. It is an opportunity for you to ask all the questions you wish, even the most intimate. You can consult to talk about contraception, before your first sexual intercourse, or exchange on your rules, on possible mycoses (heavy white pies), cystites (want to urinate all the time, a few drops each time), your breasts..

And reassure yourself, the gynaecologist, is held in professional secrecy, he (she) cannot reveal anything that you will tell him during the consultation!

Little moment of prevention...

However, some situations require an emergency consultation in gynaec: an unprotected relationship, a delay in rules, unusual discharges or vaginal bleeding, genital itching or belly pain or during reports.