Signs of change...
When will they arrive?
Your first period can start any time between 9 and 16 years of age. So, it's hard to predict! Most girls start their period between 11 and 13 years old, but each girl is different and there's no point feeling rushed.
Do you want to be ready when the Big Day comes?
If so, then listen carefully to your body.
As your first period approaches, it's bound to send you many signals such as these, for example: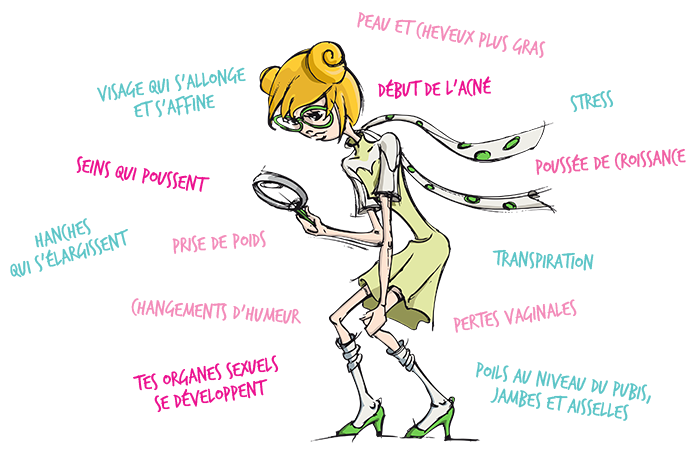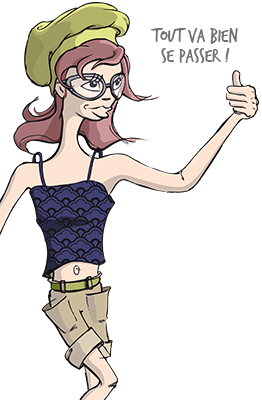 My first period has come! What shall I do?
The first period marks your entry into womanhood. Bravo!
Rest assured: they don't usually cause any problems.
They last 5 days on average, but the first time you will only lose a very small amount of blood.
You will realise that your first period has arrived when you notice small brownish discharges in your pants, or perhaps when you go to the toilet. If you feel a little afraid, don't hesitate to ask a girlfriend, your mum, or even a teacher or the school nurse for help, if this great event occurs during school hours.
A First Period Kit to help you
Thanks to the Ma Louloute First Period Kit, you will have everything that you need to cope with this situation at hand: sanitary towels, panty liners, and a guide on how to use them…
All you then have to do is familiarise yourself with your period, and choose the protection that you will use the next time it comes.