A daughter's first period also concerns her parents!
The first period is a very intense step for most teenage girls, but also for us, parents. How can we prepare, inform and reassure our daughter, without overwhelming her with too much information?
Being a parent isn't always easy… but it's also the most beautiful job in the world.
The arrival of her first period marks an important stage in your daughter's life. Your "baby" is becoming a woman!
This is a time to be at her side! You can start by simply explaining to her what a period is…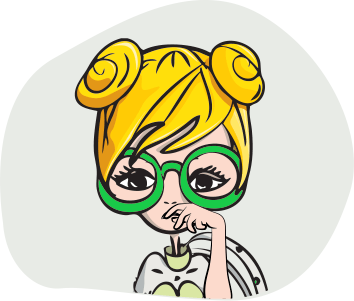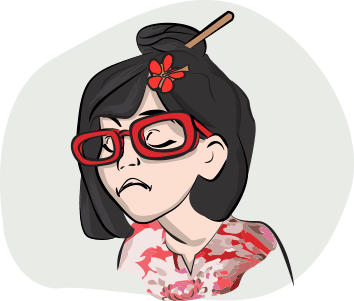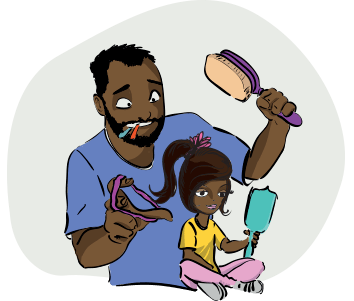 Today, it's your turn to help your Louloute to take this step with confidence!
Help her accept her changing body
For several months, your daughter has seen her body change: her breasts develop, new hair growing, wider hips, acne, white discharge... complexes and doubts may be settling in. How can you help her to love and accept her new appearance? Your daughter is gradually leaving childhood and going through the transitional period of adolescence before entering adulthood.
Take the time to explain to her the stages of the change she is going through. To succeed in getting your reassuring messages across smoothly, listen without judging her and without looking like an old person who doesn't understand anything!
 It is important to listen to her, reassure her, and remind her that this is a transitional stage of her life... Show her some pictures of yourself as a teenager to show your little girl how you have changed.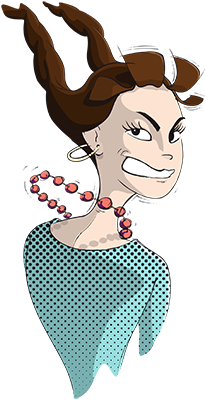 Relations with a teenager are not always easy
Friends or foes? Role models or fuddy-duddies? For a teenager, parents are often all of this in one. And so it can be difficult to communicate with her, and to find the right words...
But a period is a normal phenomenon and a sign of good health: there's no reason to be embarrassed about this subject, even if it's logical to feel nervous at the prospect of bringing it up with your daughter for the first time. Raise the subject with your "louloute": the words will come naturally and then you can advise her, guide her, encourage her and help her to have confidence in herself, at a time when she will definitely need it.
Remember how it was difficult for you to talk about it with older generations.
It brought a sense of unease and even a little shame. This past experience can block some parents and prevent them from talking with their own teenagers. Knowing how to welcome the change and being able to discuss puberty openly and kindly is important to help your daughter live this stage more serenely.
When should we talk about it?
Because more and more girls are experiencing early puberty from the age of 8 to 10, it is important to talk with your Louloute about the arrival of her period as soon as the first symptoms appear!
If the first period arrives before you discussed it with her, she may not understand it correctly and could experience some anomalies or even suffer accidental injuries... Go talk to her. Don't wait for her to ask you "Mum, what's happening to me"? Am I going to die? Explain to her beforehand what will happen to her physically, but also what this new situation entails. "The unspoken is dangerous because it leads to total misunderstanding". It's essential that your Louloute embraces her own body in order to understand how it works.
How to find the right words?
Yes, the first period can surprise, disturb or even disgust. But, it has a specific purpose and it is important to remember that she is now old enough to have children.
Simplicity and sincerity are your best allies in addressing the issue with her. You might be clumsy or emotional... but who wouldn't be? The important thing is to get started and to be sincere. Take the opportunity to talk about yourself, about your own experience: How did you discuss it with your mother? What did you know about periods at the time? Did you feel ready at the time? 
Be attentive to her reaction. If she obviously doesn't want to understand or to talk about it, don't insist. You will have other opportunities to discuss it.  And know that the Ma Louloute kit is there to help you!
Ma Louloute, a first period guide to help you
The Ma Louloute First Period Kit contains everything your daughter needs to prepare for and to cope with this event. The first period guide and menstrual calendar by Edita, will explain all the changes that will happen to her and contains lots of useful tips.
They were developed by a real mum, with the support of gynaecologists and healthcare professionals, and are therefore a perfect support to help you guide your daughter at the right time!