The first rules also concern parents!
The appearance of the first rules is a stage apprehended by many Louloutes, but also by us the parents. How to prepare, inform and reassure, without overwhelming our Information Louloute?
Being a parent is not obvious.. But it is also the world's finest trade.
The appearance of her first rules marks an important step in your daughter's life... Your "baby" becomes a woman!
This is the time to be present by his side! Starting by simply explaining to him what the rules are..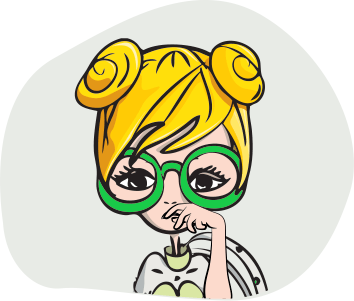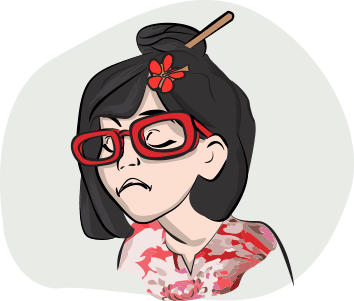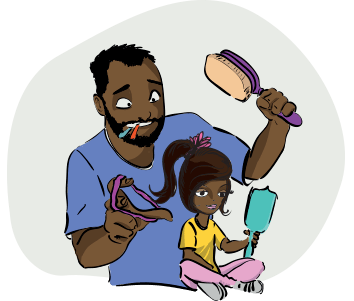 Today, it is your turn to help your Louloute to go through this stage in complete serenity!
Help her accept her changing body
For several months, your Louloute has seen his body change: his chest develops, pilosity, wider hips, early acne, early white loss...the complex, the doubts settle...How can we help him love and accept his new appearance? Your Louloute gradually leaves childhood and passes through this transitional period of adolescence before entering adulthood.
Take the time explain to her the steps of the evolution she is going through to succeed in doing pass your reassuring messages, without poaching it, listening to it without judging it and without going for an old man who doesn't understand anything!
It is important to listen to him, reassure him, and remind him that the period is transitional... you can show him photos of you when you were yourself teenager and prove to your Louloute that you have changed since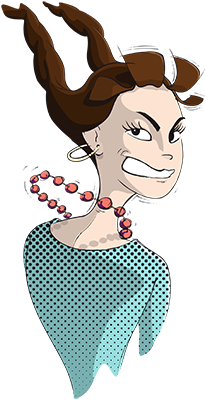 Relationships with a teenager, not always easy
Friends or enemies? Models or ringards? For a teenager, parents are often all this at a time. It is therefore difficult to communicate with her, and to find the right words...
But the rules are a normal phenomenon and a sign of good health: no reason to be embarrassed about it, even if it is logical to feel nervous about the idea of evoking it for the first time with it. Engage the subject with your "leouloute": words will come naturally and you will then be able to advise, guide, encourage and trust her in her, at a time when she certainly needs it.
Remember with previous generations, it was not obvious to speak freely.
It was a feeling of shame... embarrassment. This legacy can induce blockages in conversation with their own Louloute at some current moms or dads. Knowing to welcome this nascent puberty and being able to discuss it with kindness is important to help your Louloute live this step more serenely.
When should we talk about it?
Because more and more Louloutes live early puberty as early as 8-10 years, talking about the arrival of the rules to your Louloute when the first symptoms appear is important!
If the first rules arrive without ever having been mentioned with your Louloute, it may not properly understand them and they may be experienced as an accidental injury or a serious anomaly...Do not wait for your Louloute to tell you "mother, what happens to me? Am I gonna die? Explain to him upstream what will happen to him physically, but also what this new situation entails. "The unspoken is dangerous because it leads to total misunderstanding.". It is essential that your Louloute take possession of his body to be able to understand its operation.
How to find the right words?
Yes, the first rules can surprise or even disgust, but they have a precise function and it is important to remember that their arrival means that we are old enough to have children.
Simplicity and sincerity are your best allies to address the issue with it. Maybe you'll be awkward or awkward, who wouldn't be? But it is important to start and show sincerity. Enjoy it to talk about you, about your own experience: How did you talk about it with your mother? What did you know about the rules at that time? Did you feel ready?
Stay tuned to your Louloute's reaction, if she obviously doesn't want to understand or talk about it, you'll have other opportunities to discuss it. And know that the Kit ma Louloute is here to help you!
My Louloute, a first rules guide to help you
The Ma Louloute First Rules Kit contains everything your daughter needs to prepare and manage this event at best. The menstruel guide and calendar by Edita, explains all the changes that will happen in it and contains lots of useful little tips.
They have been developed by a mother, accompanied by gynaecologists and health professionals, and as such is an ideal support to help you accompany your daughter at the right time!